I can say I have truely found a food I don't like. It is rare and apart from dried fish and burnt rice tea, I can't think of anything else I actually would chose not to eat. But I found another one – saffron. Until recently, I hadn't appreciated the true flavour of saffron. I had added little pinches to my paellas and tagines but never was it a flavour on its own. The main reason for this is saffron, real saffron not any old cheap imitation, is hugely expensive. But when in Iran last year, I bought a 5g packet for $10 in the market in Tehran and after tasting the amazing Persian cuisine, most of which contains liberal amounts of saffron, I wanted to try it out further. So why don't I like the flavour of saffron? Well, to me it tastes chemically and metallic almost like bleach! And my husband agrees with me. And it is not the saffron I bought because I tried some Spanish saffron and it tasted the same! But you might be one of the lucky people that find that saffron tastes of honey, the sea or smokey hay, so don't let my experience of saffron put you off trying this recipe.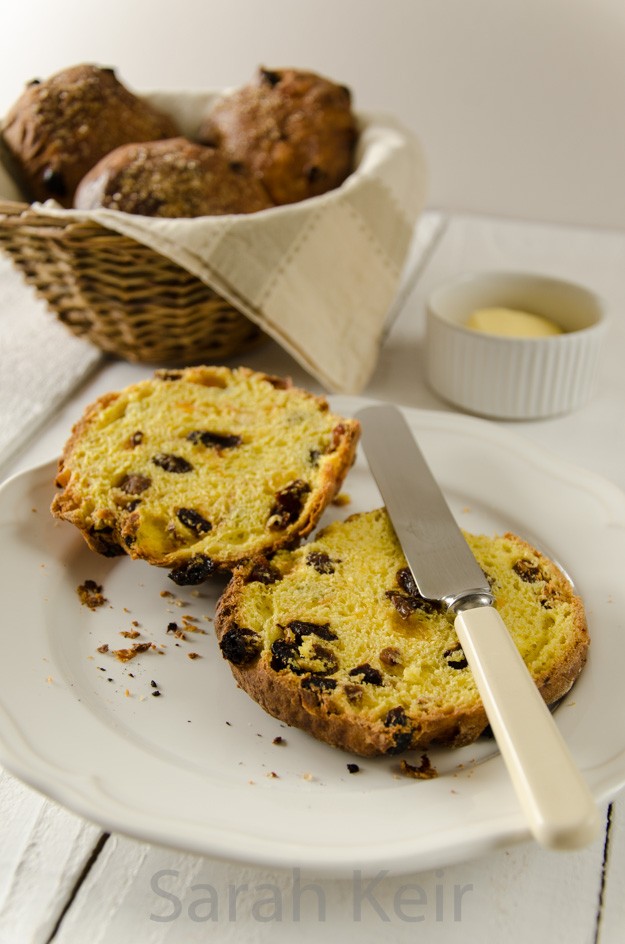 I have to admit that saffron does lend a fantastic splash of colour to whatever recipe you use it in; a beautiful sunshine, egg-yolk, golden yellow. The colour really comes through in these buns. I also use saffron to colour rice in the Persian style as just a few grains of golden rice on top of the plain white, accompanied but shards of grass green pistachios, makes an eye catching dish. So perhaps in the case of saffron, I can allow appearance to trump flavour. Just this once you understand. And I have quite a lot of saffron to use up.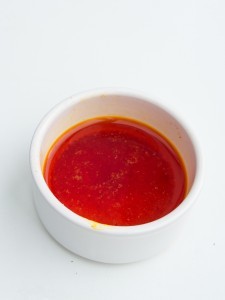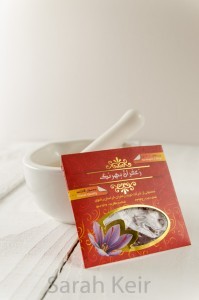 These saffron buns come from Cornwall but a similar form is also traditional in Scandinavian countries as lussekatt or Lucia buns which are made and eaten around Lucia's Day. I enjoyed these buns for breakfast, warmed up and with some good quality butter. Enjoy and please let me know what you flavour you get from saffron!
Cornish Saffron Buns
Makes 12 buns.
2 large pinches of saffron threads
60ml hot water
500g strong white bread flour
1/2 teaspoon salt
200g unsalted butter
80g caster sugar
7g sachet easy-blend yeast
220g mixed raisins, currants, sultanas, sour cherries, cranberries
45g mixed candied peel
about 170ml milk
demerara sugar
Dry fry the saffron threads in a frying pan over a medium heat for a few seconds to toast them. In a small pestle and motar, grind the saffron with the salt until a fine powder. Put this powder in a small bowl and pour over the hot water; leave to sit.
In a large bowl, rub the butter into the flour then add the sugar, yeast, dried fruit and candied peel. Pour in the saffron liquid and enough milk to make a soft and little bit sticky dough. Knead the dough for a good 10 minutes until it is soft, elastic and no longer sticky. Grease a large bowl with oil and place the dough in this bowl and cover with oiled cling film. Leave somewhere warm until doubled in bulk. Because this is an enriched dough, it will be slower than bread dough and could take 3-4 hours.
Punch the dough down, knead again briefly and divide into 12 pieces. Using your hands, roll each into a ball. Place on greased baking trays, leaving about 5cm in each direction around the buns. Cover the trays with oiled cling film and leave somewhere warm until doubled again. This will take 2-3 hours.
Preheat the oven to 200ºC/ 108ºC fan. Bake the buns for 20-25 minutes until golden brown. Remove from the oven, brush the tops with milk and sprinkle with demerara sugar; return to the oven for another 2 minutes to dry the glaze. Allow to cool completely on a wire rack.