When in Paris, we walked by a massive department store and I could not help myself from going in. The food hall was like at Harrods. We spent 3 hours in there, or more accurately I dragged my husband around for 3 hours! It had an amazing array of food stuffs from all over France, naturally, but also from all round the world. I wish I could of taken more back but we managed to bring back a bag of different cheeses, saucissons and dried ham, plus some chestnut flavoured yogurts (yum!). I also found some unusual spices that I did not have in my cupboard (including wild pepper from Madagascar) and I bought some culinary lavender and a cute Eiffel tower cookie cutter. And so this recipe was inevitable. The lavender adds a slight floral hint without it tasting of your favourite Aunt's eau de toilette!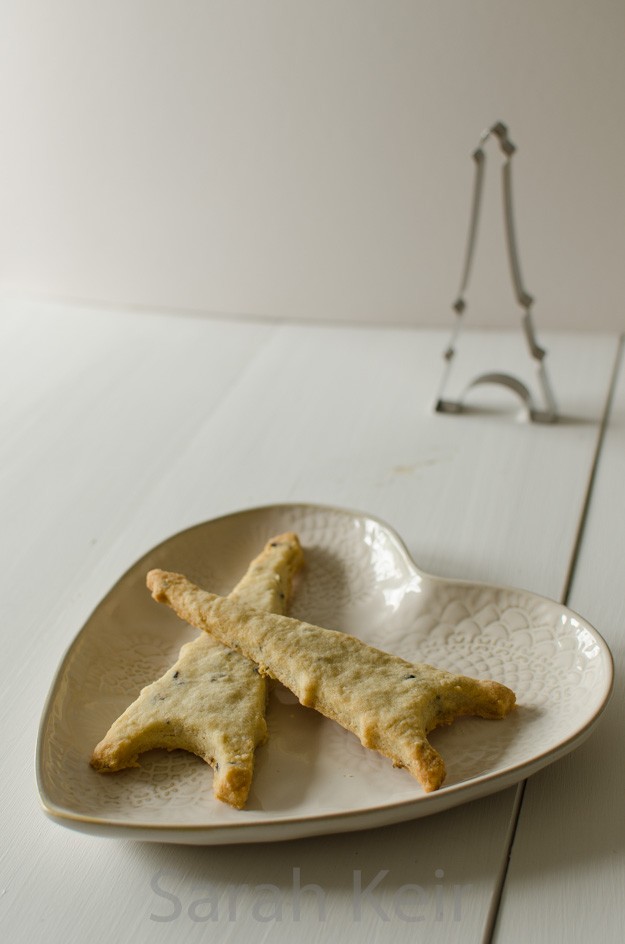 Use the best quality butter your can get i.e. the top shelf butter in the supermarket, probably French stuff if they have it. You will REALLY taste the butter in this recipe so it must be good and not fridgey either. Handle it very gently using implements not a food processor. Refridgerate the dough well before cooking as with any pastry and do not over cook. It must be crisp but pale – the butter and sugar will make it colour easily so watch it like a hawk and I would recommend checking every 5 minutes maximum towards the end of cooking.
Bon appétit!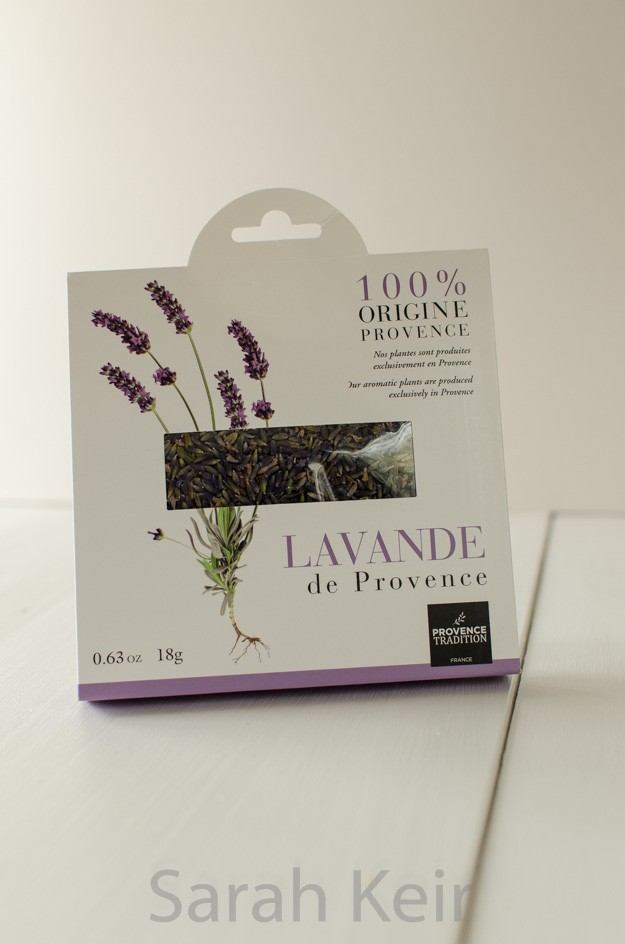 Lavender Shortbread Biscuits
150g unsalted butter, cut onto small pieces and soft
75g caster sugar
150g plain flour, 'OO' if you can get it
75 rice flour
good pinch of salt
1 tablespoon of culinary lavender flowers, finely chopped (with a mezzaluna chopper is easiest)
Use a wooden spoon to cream the butter and sugar together. Then use a fork to mix in the flours, lavender and salt. Bring the crumbs together into a ball and knead until it just comes together and no more, otherwise the shortbreads will be tough. Pat into a flat round and wrap well in cling film. Refridgerate for 30 minutes or more if you have the time to do so.
Lightly flour a smooth work surface and a rolling pin. Gently roll out the dough, working from the middle out to reduce stretch on the dough. Cut out into shapes and place on baking parchment on a baking sheet. Place in the fridge for at least 30 minutes.
Cook at 170º C or 150º C if fan oven, for 25-30 minutes, watching carefully towards the end so it stays pale. Cool on a wire wrack and dredge with caster sugar if desired. The shortbread will last for several days in an airtight container – if you can resist eating it all in one go!