When you read this, we will be on our holidays in Iran. Isn't modern technology great? I have been so looking forward to this trip; exotic and unknown. I am also looking forward to sharing with you when I get back, especially on the food.
This recipe is a stand-by for dinner parties or get to togethers because it is thrown together with minimal fuss and made in advance. Despite the speed at which it is put together, the resulting tart is luscious and very chocolaty. The taste depends on the quality of the ingredients so do not skimp and buy the best chocolate and butter you can. Hope you have occasion to use it too; please invite me!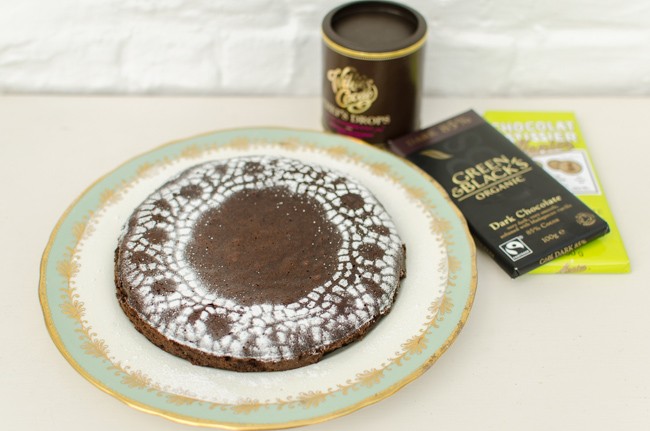 Ingredients
150g dark chocolate, broken into pieces
135g unsalted butter, chopped
55g caster sugar
1 tablespoon brandy or orange-flavour liqueur
3 large eggs (total weight in shells 200-220g)
¾ tablespoon plain flour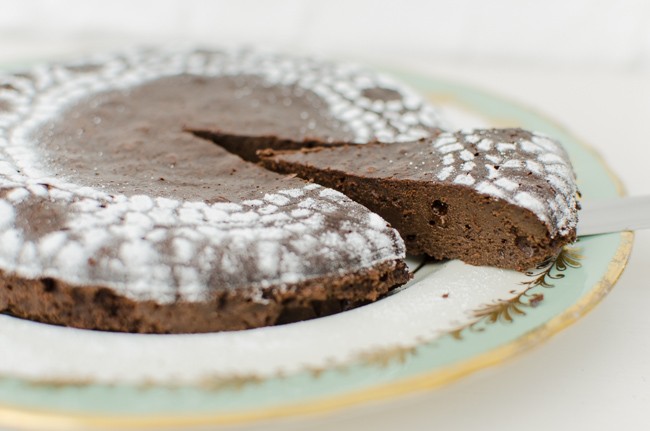 Method
Preheat oven to 180 ⁰C/fan 160 ⁰C.
Generously grease a 18cm diameter springform tin. Line the base with baking parchment and grease this too. Wrap the outside of the tin with tin foil so it will be water tight up to half its depth.
In a saucepan over a low heat, melt the butter, chocolate and sugar, stirring frequently until smooth. Remove to heat and allow to cool to below body temperature and add the liqueur.
In a large bowl, beat the eggs lightly until a little foamy. Sift over the flour and then beat in. While whisking the eggs, pour over the chocolate mixture and beat until smooth.
Pour into the prepared tin. Sit the tin in a deep roasting tray and pour boiling water around the edge to come 2cm up the sides of the tin.
Bake for 20-25 minutes until the edges are set but there is still wobble in the middle. Take the tin out of the water and cool the tin on a cooling rack until completely cool then remove the cake from the tin. Decorate with icing sugar if wished.