Here is a picture of the chocolate cake I made for our work Christmas Eve party. I am very proud of it!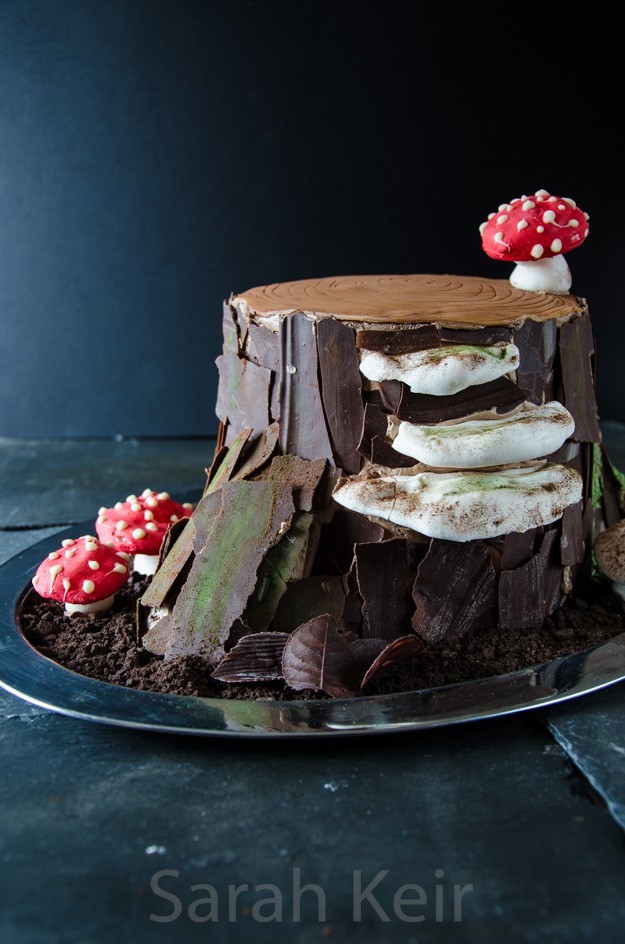 I feel this was one of my most successful cakes yet. It looked stunning and tasted delicious! By 6pm that evening there was just one small knob of cake left and some crumbs!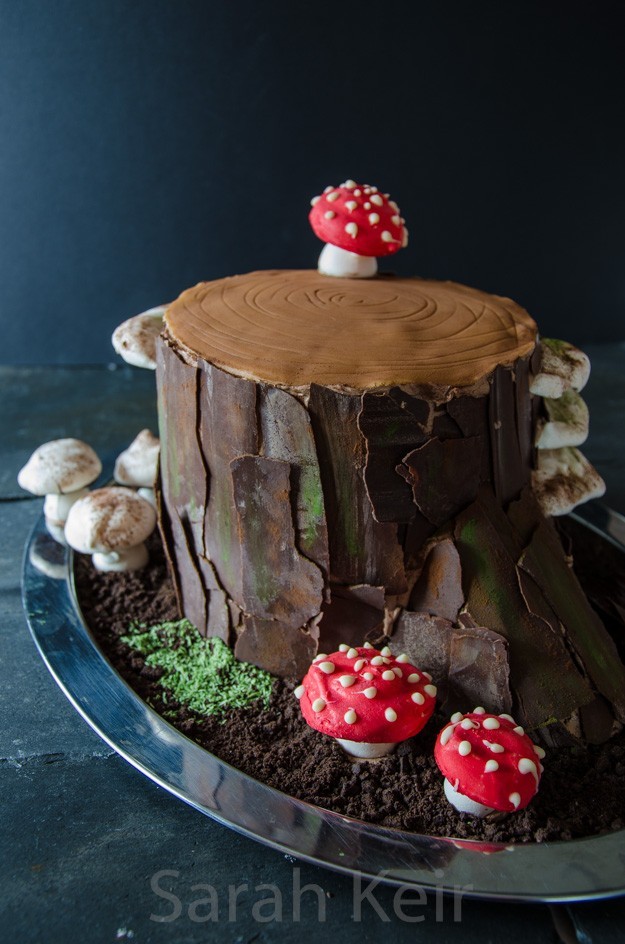 Inside is a four tier moist buttermilk chocolate cake. I also made a tray bake using the same recipe and decorated it with left over meringue mushrooms and buttercream. Between the two, the cakes fed 30-40 people with generous slices. I will post the recipes for the chocolate cake and chocolate Swiss meringue buttercream and I'll put up the directions for the meringue mushrooms imminently. This was my second or third attempt at Swiss meringue buttercream. Previous attempts were rather heavy but this time it turned out how is was supposed to be and it was the perfect soft creamy feeling in the mouth but not overbearingly buttery or sweet; almost like eating chocolate mousse on a cake! I think the difference has to be in using a stand mixer to make it; it really gets lots of air into the meringue. So I can reveal one of the Christmas presents from my husband; a Kenwood stand mixer. I had to open it before the day so I could use it to make this cake but is had been sitting on our bedroom floor for about 3 weeks prior to this so I knew what I was getting (plus my husband asked what model I wanted so it was a bit of a give away)!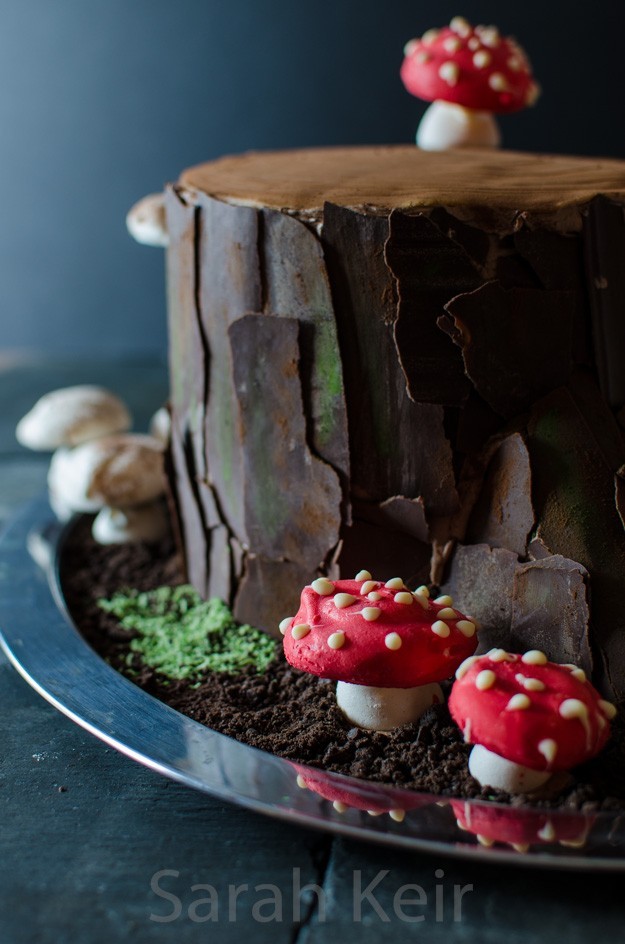 It wasn't until I had added the extras to the finished cake did it sit so resplendent on its old silver tray. This whole cake is most definitely better than the sum of its parts; meringue mushrooms, chocolate shards for bark, fudge cut surface with rings, oreo cookie dirt, green coconut moss, chocolate and tuile biscuit leaves. It was an endevour to get this cake together. I think it was a total of about 10 hours work; 4 hours at the weekend making chocolate things and the meringue mushrooms and 6 hours on the afternoon/evening before the party to make the cake and icing and assemble it. I love how this cake looks rustic and rough around the edges but that it only adds to the reality of the finished art work. It is a cake to be proud of!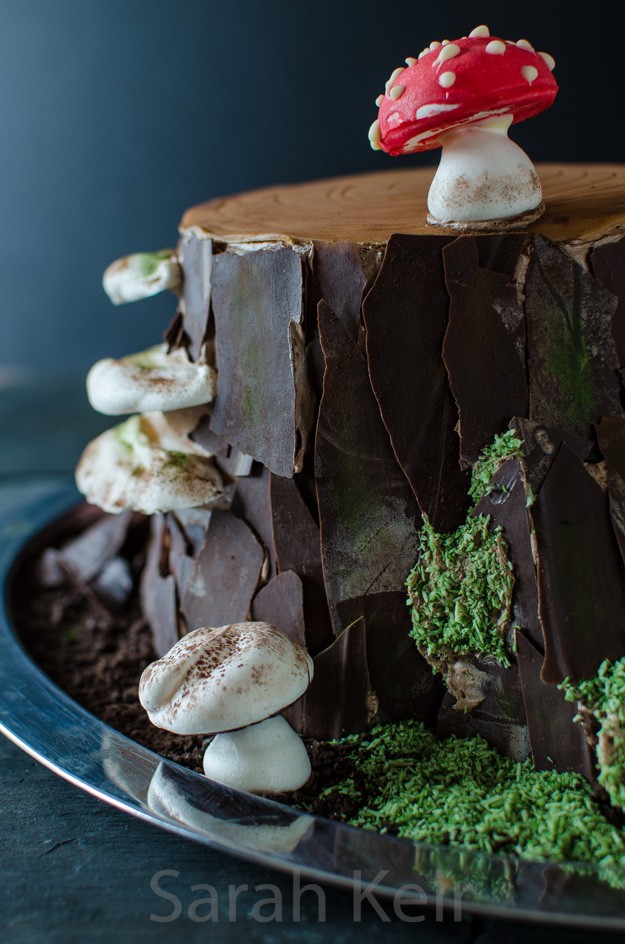 Here are some pictures of me making it.