Right, time for another spice and this time something that is probably known to you but perhaps lurking in the back of the cupboard unused? Well, mine was until I found this recipe. The recipe is actually a hand me down from my Mum, hand written into my recipe book from about 15 years ago!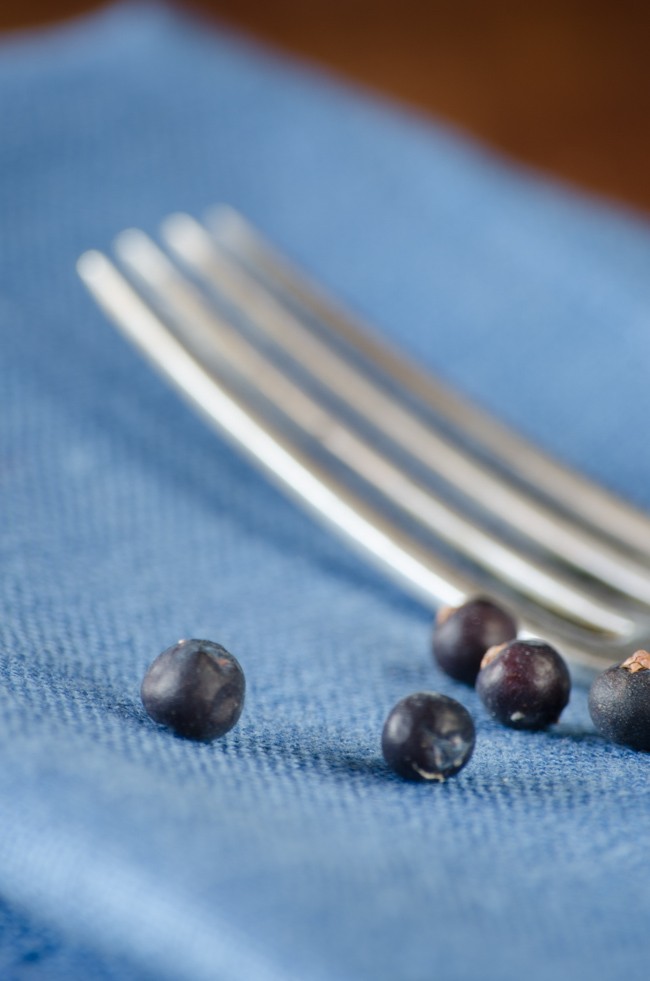 Juniper is actually the female seed cone (i.e. not a berry or fruit) of Juniperus communis but the scales are fleshy and fused to give the berry like appearance. It is one of the few spices that is native to Europe, and even occurs in the UK though it is rare here. It is used a lot in Northern European, particularly Scandinavian, cuisine in particular to flavour game and cabbage dishes. And who can forget juniper is used to flavour gin. My favourite cocktail has got to be the plain, but oh so mouth watering, gin and tonic. Made with Hendricks of course!
Venison Casserole with Juniper
Serves 4
1 pack of diced venison (about 400g) 1/2 teaspoon of peppercorns 1/2 teaspoon juniper berries, bruised in a mortar and pestle 2 tablespoons olive oil 3 bay leaves good sized sprig of thyme from the garden 1/2 a bottle of red wine 2 garlic cloves, finely sliced 1 onion finely diced 1 tablespoon plain flour rind of 1 orange and juiced 2 tablespoons of red currant jelly (I used damson jelly because that is what I had – it worked well) sherry glass of port a dozen small shallots, pan fried one pack of vacuum packed chestnuts (or roast and peel and blanch and remove skin yourself – if you are a masochist)   Marinade the venison in the wine, peppercorns, juniper,  1 tablespoon of olive oil, bay leaves, thyme, garlic and onion for 24-48 hours. Drain the venison, reserving the liquid. Brown the venison in the other tablespoon of olive oil, dust with 1 tablespoon of plain flour and rest on a plate and soften the onions from the marinade mixture. Add the venison, softened onions and the rest of marinade ingredients to a casserole dish. Add the juice and rind of the orange, the redcurrant jelly and the port and season. Add more water if necessary to make sure the venison is covered. Cook slowly for 2 hours on the hob or in a low oven. Add the shallots and chestnuts and cook for a further 30 minutes. Serve with mashed potatoes, celeriac mash or gratin or any other starch to your preference and it is obligatory to serve braised red cabbage with this stew.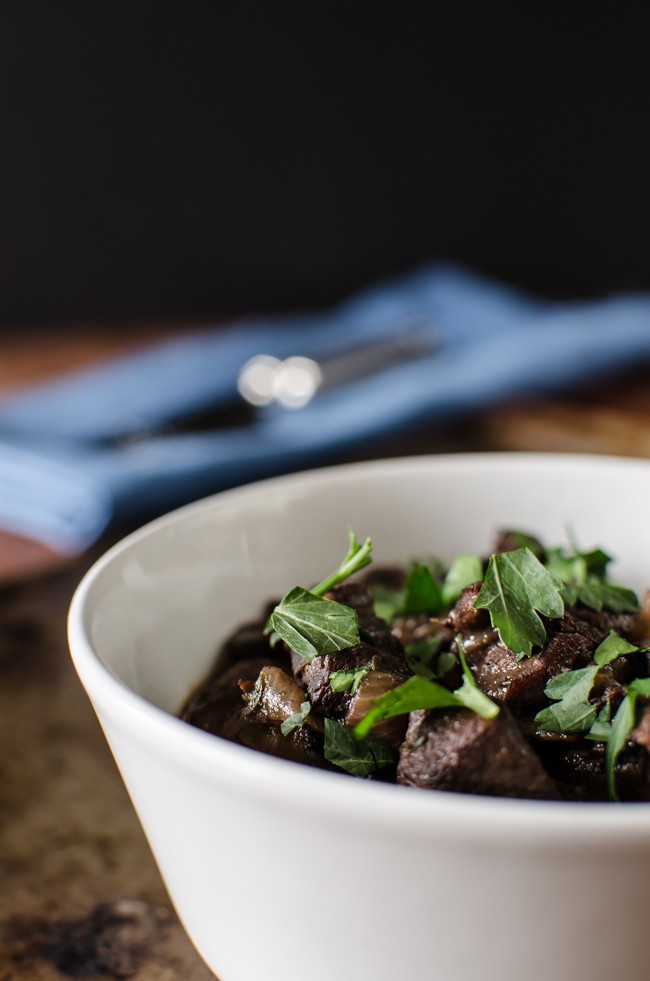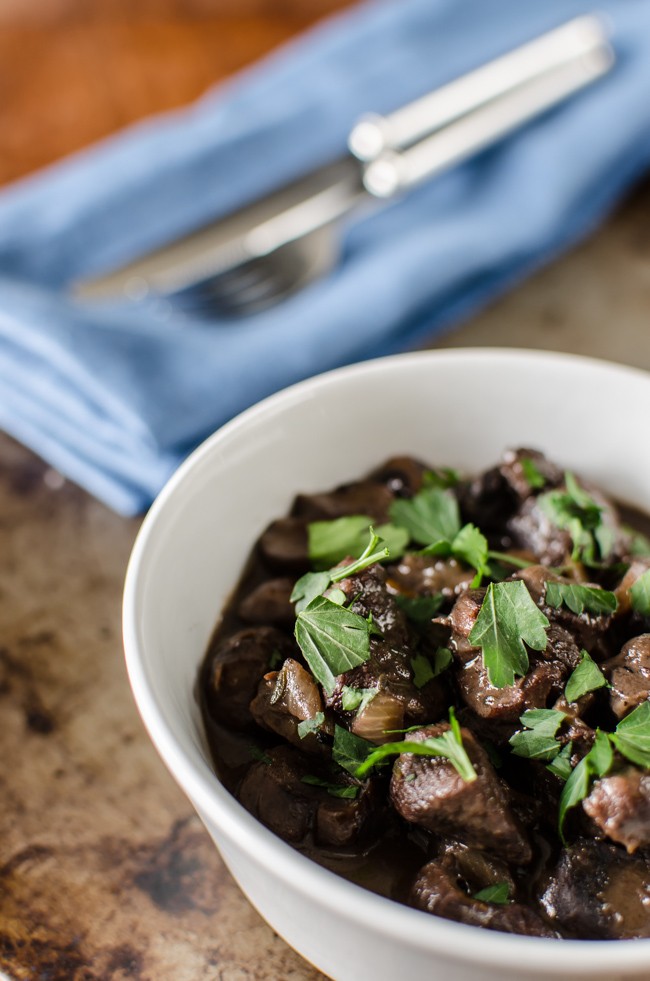 I had quite a lot of problems photographing this dish. Though incredibly tasty, the stew is just BROWN and brown things don't look that appetitsing. Hense the use use of the contrasting blue napkin and a fair sprinkling of parsley! Also, to get height in the bowl I used a a trick of placing half an upturned apple in the bottom of the dish to raise the chunky bits above the liquid of the stew and give more of a 3-D appearance.