When we were in Paris, which seems a life time ago even though it was only three months hence, I bought some Breton caramels from a posh Parisian shop. I was disappointed in them to tell the truth. All I could taste was sugar, and yes, the ingredients do contain sugar but they should also be buttery and creamy. Also they were crumbly like fudge, instead of smooth and almost chewy like a caramel should be. Only one thing for it; to make them myself. Which is what I did a few weeks ago. Unfortunately I forgot to take any decent photographs of them before they got devoured so you will just have to take my word for it as to how good they were. And the people at the Tea Party; they got to try them. They were so moreish that just one was not enough.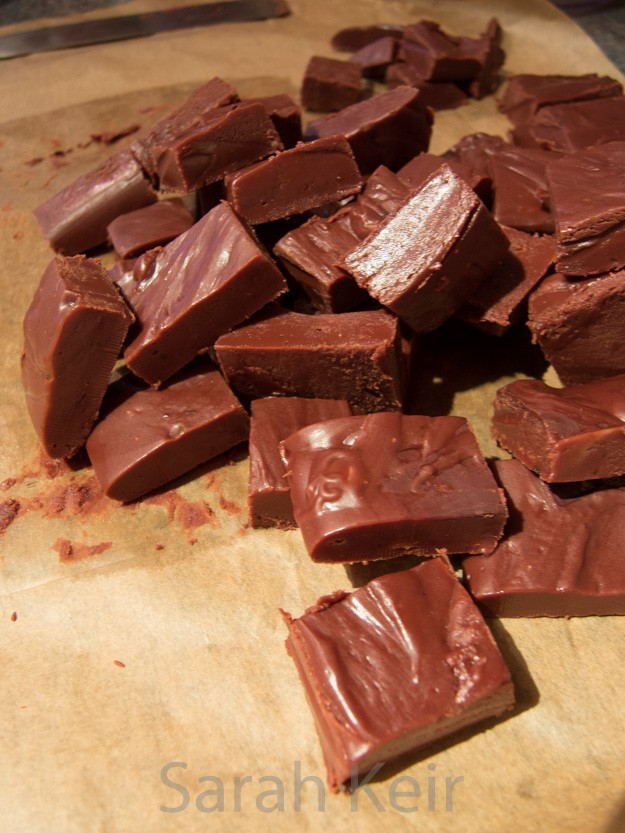 I used a combination of recipes from this blog and my 'Patisserie Maison' book by Richard Bertinet, a Christmas present from my Mother. A sugar thermometer is a must for this recipe. Use the best possible ingredients you can afford because you taste it all; I splashed out on proper French 40% crème fraîche and butter from Waitrose.
Chocolate Caramels
125g food quality chocolate, chopped
100ml double cream
100g crème fraîche
200g caster sugar
75ml water
150ml liquid glucose (you can use light corn syrup if you are in the USA, or golden syrup)
25g salted butter
1 teaspoon sea salt
Line a 8-9 inch (20-23cm) square pan with baking parchment.
Heat the double cream and crème fraîche in a medium pan until just coming to the boil and the crème fraîche has melted. Remove from the heat but keep warm.
In a separate pan with a heavy bottom, heat the sugar and water until the sugar has dissolved; then bring to the boil without stirring and add the glucose syrup. Simmer until the mixture is thick and syrupy; this took me about 15-20 minutes.
Take off the heat and stir in the butter and the cream mixture. Put back on the heat and stir continuously and monitor the temperature until you reach 120 ºC. Take off the heat and stir in the chocolate and sea salt, stirring until the chocolate is completely melted.
Pour the mixture into the prepared tin and leave until completely cool. Slice the caramel into squares and wrap individually in cellophane or parchment paper. They will easily keep for up to a month in a sealed container in the fridge.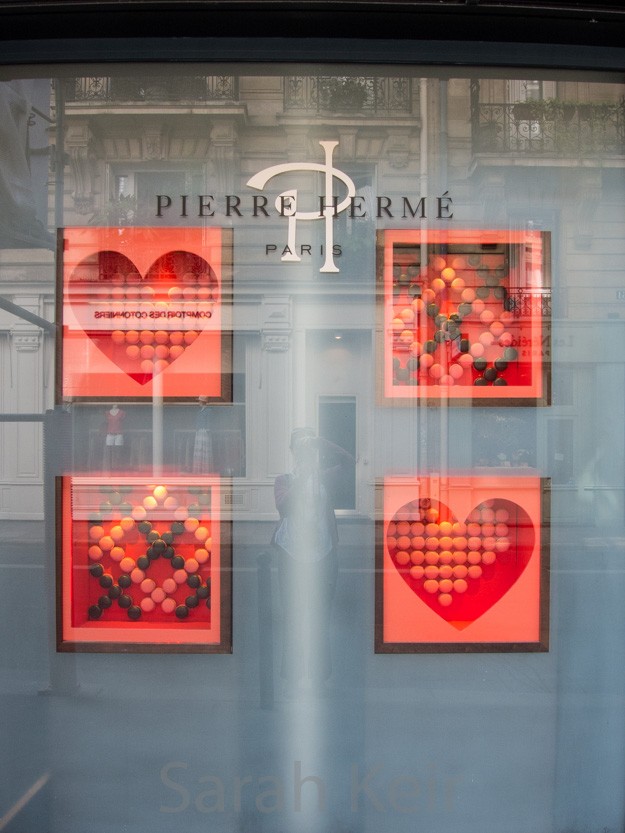 Update 22/9/17 – recipe for a 8″ x 8″ pan to give a good even depth for dipping. Also cut in to 25mm x 25mm squares so this recipes gives 64.
155g chocolate
125ml double cream
125g creme fraiche
250g caster sugar
95ml water
185g liquid glucose
30g salted butter
1 teaspoon sea salt, ground in pestle and mortar
These won first prize in the Wigginton Show this year!