It may seem a strange time of year to have an ice cream recipe but if the heating is on or a fire burning, then why not? Anyway, the weather we have been having over the past few weeks makes me think that this might be the summer so enjoy it while it lasts! Either that or it is global warming and we are all stuffed. Never mind, have some ice cream instead.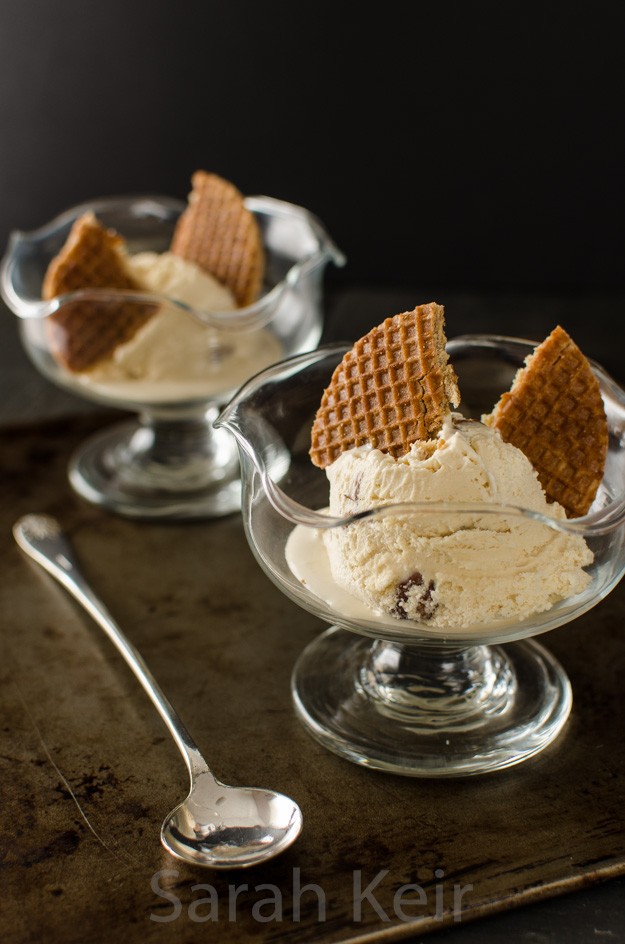 You don't need an ice cream maker to make ice cream; it is just easier with one. If you don't have an ice cream maker then take the partially frozen ice cream out of the freezer every couple of hours and blend in a food processor or with a stick blender. I only have a very simple ice cream maker which you put the bowl in the freezer for 24 hours before hand. It works fine but I need to let the bowl defrost a little before using it otherwise the mixture freezes solid as soon as it is poured in!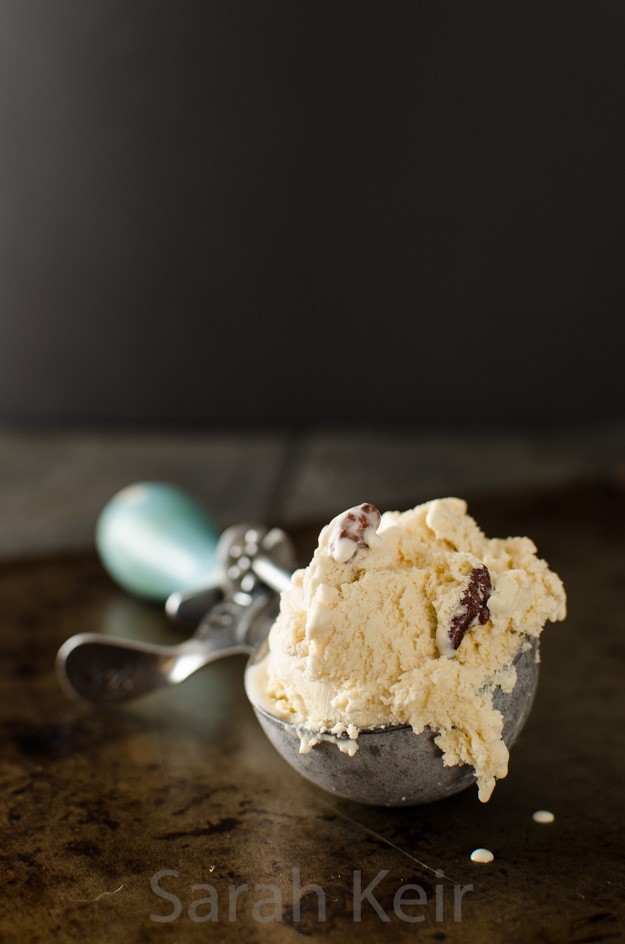 Maple Pecan Ice cream
150g pecan nuts
2 egg yolks
50g soft brown sugar
200ml milk
175ml maple syrup
300ml double cream
Toast the pecans in a moderately hot oven for about 10 minutes. Remove from the oven and when cool enough to handle, roughly chop. Leave to one side.
Whisk the egg yolks and sugar until thick and mouse like. Gently heat the milk in a non-stick saucepan until almost boiling then pour over the egg/sugar mix, whisking constantly as you do. Return this to the pan and heat gently while stirring continuously. The custard mixture is thick enough when a finger leaves a trail on the back of a spoon. Remove from the heat and allow to cool fully (overnight in the fridge is best).
Whisk the double cream until ribbon stage then mix in the cooled custard and maple syrup. Use this mixture to make the ice cream following the instructions of your ice cream maker or the freezer/food processor method. Approximately 2-3 minutes before the end, add the chopped pecans.
Store in the freezer and eat within a month.