I feel a bit of a cheat putting this recipe up; it takes all of 10 minutes to make. If you think mayonnaise is difficult or time consuming to make, then think again, as Mr Oliver would say. And this aioli recipe is like garlic mayonnaise turned up to 10. Just the way I like it and perfect for serving with some lightly steamed vegetables, or chips, or really anything. And like mayonnaise, you can make the recipe your own; try adding cayenne pepper, fresh herbs or lemon zest and juice.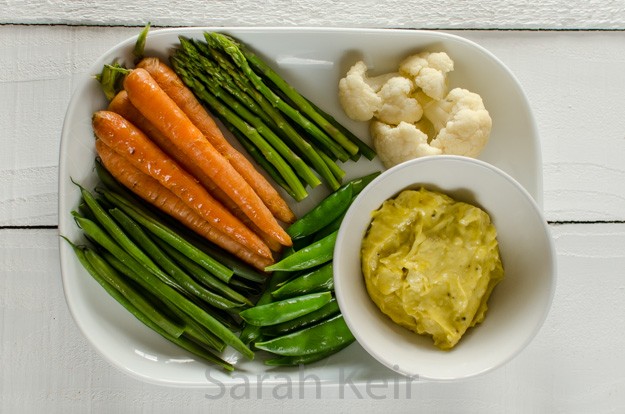 Aioli
Recipe from Jamie Oliver.
1 garlic clove (I used smoke garlic I brought back from the Isle of Wight)
1/2 teaspoon sea salt
1 free-range egg yolk
1 teaspoon Dijon mustard
about 500ml oil - do not use all olive oil as has too strong a flavour, try half olive oil and half rape-seed oil
pepper and lemon juice to taste
In a pestle and mortar, grind the salt and garlic until a fine paste is made. Scrape this paste into a large bowl that is sitting on a non-slip mat. Add the mustard and egg yolk and with a large balloon whisk or hand mixer, mix well together. Then slowly add the oil. Add the oil VERY slowly to start will, drip by drip, but you can be a bit freer when most of the oil has been added.
Season to taste with pepper and lemon juice, using the lemon juice to slacken the mixture if you need it runnier.
This will keep for a few days, covered in the fridge.