At the beginning of the year I like to go through my cupboards and have a clear out. Clothes I haven't worn all year go to the charity shop and the food cupboards are sorted too. And so I found a lonely Christmas pudding, a few months out of date; it wouldn't last to next Christmas but neither did I feel like eating it as a pudding. This recipe is a great way of using up Christmas pudding, mincemeat or even cranberry sauce; mix up the filling how you like it! You could have pastry top and bottom or have a crumble topping like I made. Make them yours and use up your lonely cupboard ingredients!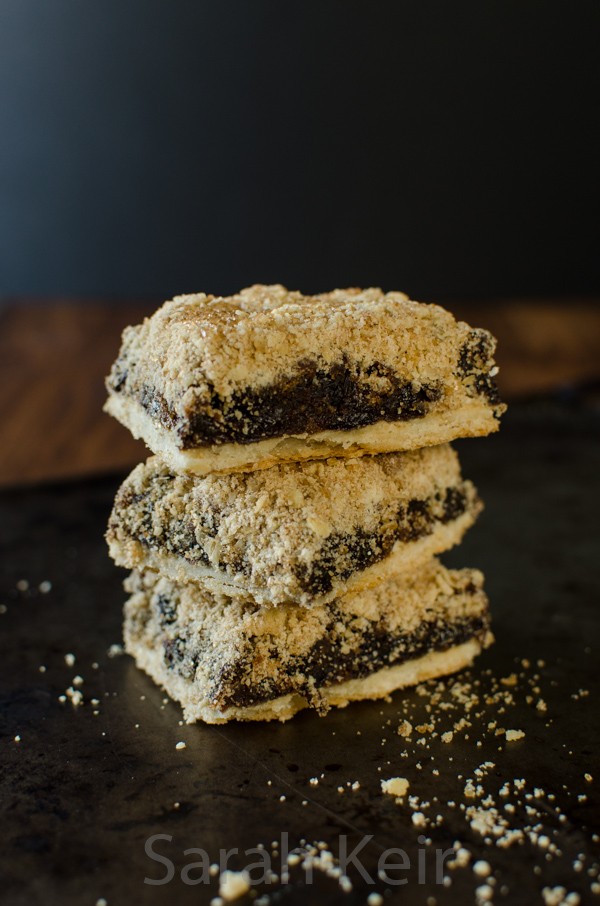 Christmas Pudding Slice
For the pastry base
175g cold butter, cubed
250g plain flour
1/2 teaspoon salt
25g caster sugar
1 egg, beaten
For the filling
400-500g Christmas pudding or a jar of mincemeat
2 cooking apples, peeled and grated
1 lemon, juice and zest
For the crumble topping
185g plain flour
125g butter, cubed
1 teaspoon baking powder
150g caster sugar
50g rolled oats
Preheat the oven to 190°C/ 170°C fan.
To make the pastry base, rub the butter into the flour and salt, stir in the caster sugar and then stir in the egg using a knife. You may need a touch of ice cold water to bring it together. Tip this crumbly mixture in the base of a tin about 20x30cm and press down to make a smooth layer.
Bake the pastry for 10-15 minutes until just colouring.
Mix the filling ingredients together then spread evenly over the pastry base.
For the crumble topping, rub the butter into the flour then stir in the other ingredients. Sprinkle evenly over the filling.
Bake for 40-45 minutes. Leave to cool in the tin and then cut into squares. Enjoy!