Almost exactly a year ago, I made madeleines for the first time, inspired by our trip to Paris. After the initial enthusiasm of a new pretty cake, I realised they were actually quite dry and boring! My excitement of a new cake tin and a recipe that is supposedly hard and picky turning out right the first time clouded my judgement of what a madeleine should really be like; a moist morsel.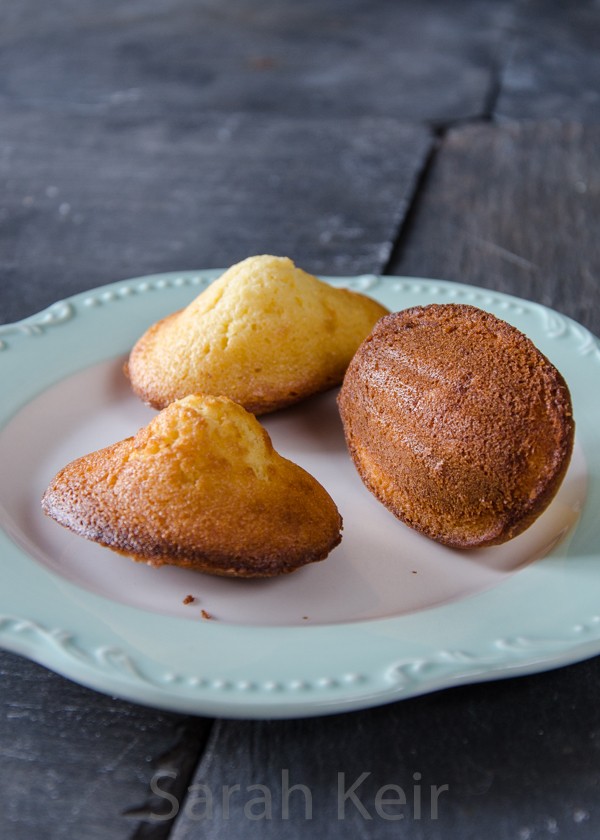 My interest was stimulated again at Christmas time when reading about the uses of invert sugar, initially in chocolate making and that lead on to reading about its use in baking and how this may be secret to moist madeleines. Before you start worrying about artificial additives in my cooking, invert sugar is chemically similar to honey (you could substitute honey in many recipes) and is simply made by boiling regular sugar in the presence of acid, for which I used cream of tartar. Invert sugar has many uses in recipes; to control crystallisation, improves keeping properties and keeps products moist. It even intensifies flavour and aroma! If you want to read more about it and make some for yourself then visit Chef Eddy's website, a mine of information on pastry and confectionery making.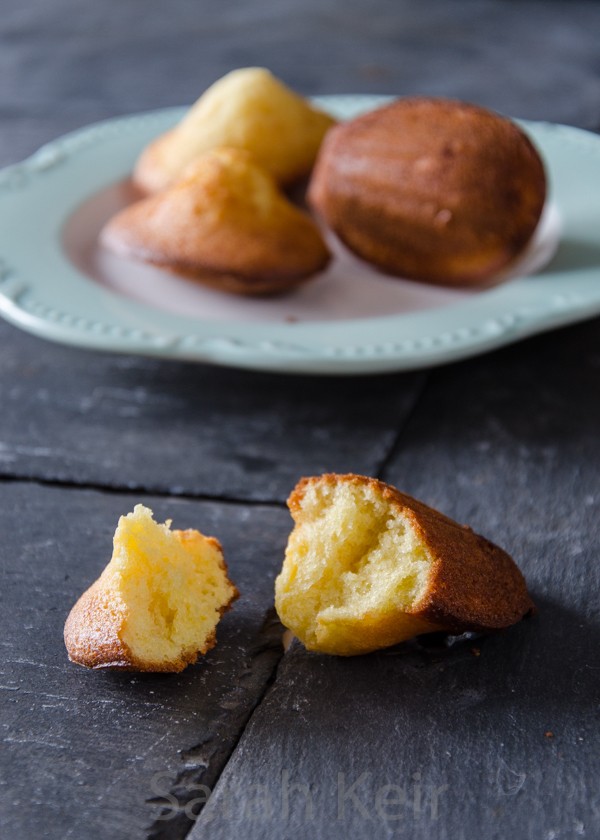 The test of a good madeleine is a good dome and a crispy shell with a soft buttery inside. This recipe cracked that and was much easier than my previous attempt where I was freezing molds and juggling batter between fridge and tin! See what you think and let me know!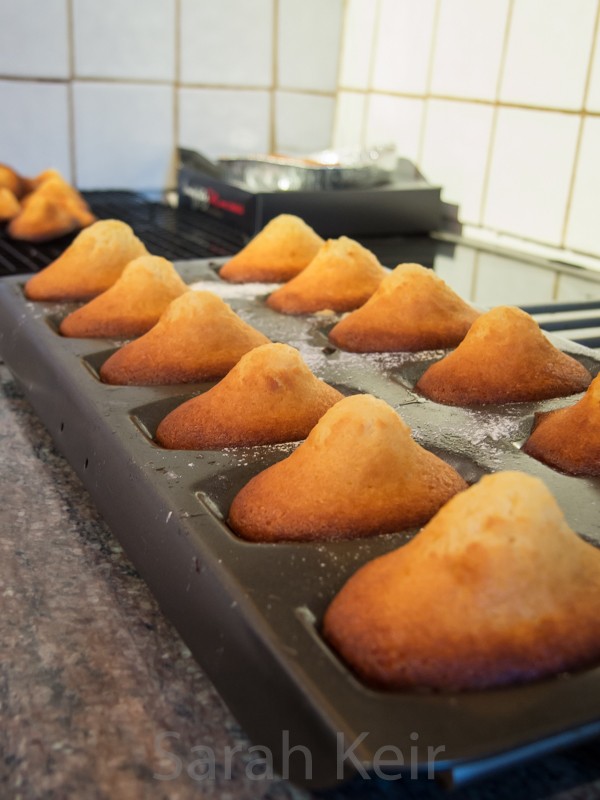 Orange and White Chocolate Madeleines
Makes about 48, keep a couple of days.
50g caster sugar
zest of 2 oranges
1/2 teaspoon orange extract
40g invert sugar
3 medium whole eggs (150g)
60g cream 35% (whipping cream)
200g plain flour
1 teaspoon (6g) baking powder
100g butter
60g neutral vegetable oil
85g white chocolate
1. Combine the sugars and orange zest with extract; whisk in the eggs and cream.
2. Combine the butter, oil and chocolate and heat over a very gentle heat until melted and combined. Add to the sugar mix and then sift over the flour and baking powder and fold in.
3. Leave the batter to rest, ideally overnight. Scrape into a piping bag.
4. Preat the oven to 200ºC/ 180ºC fan. Grease the madeleine tray with butter then pipe in a teaspoon sized amount of batter. Bake for 7-8 minutes and allow to cool in a cooling rack.
5. Store in an airtight container; they will keep well for 3-4 days.