This is a recipe that I made way back when it was still summer but some how got shunted down the list of blog articles, lost in time. Until now.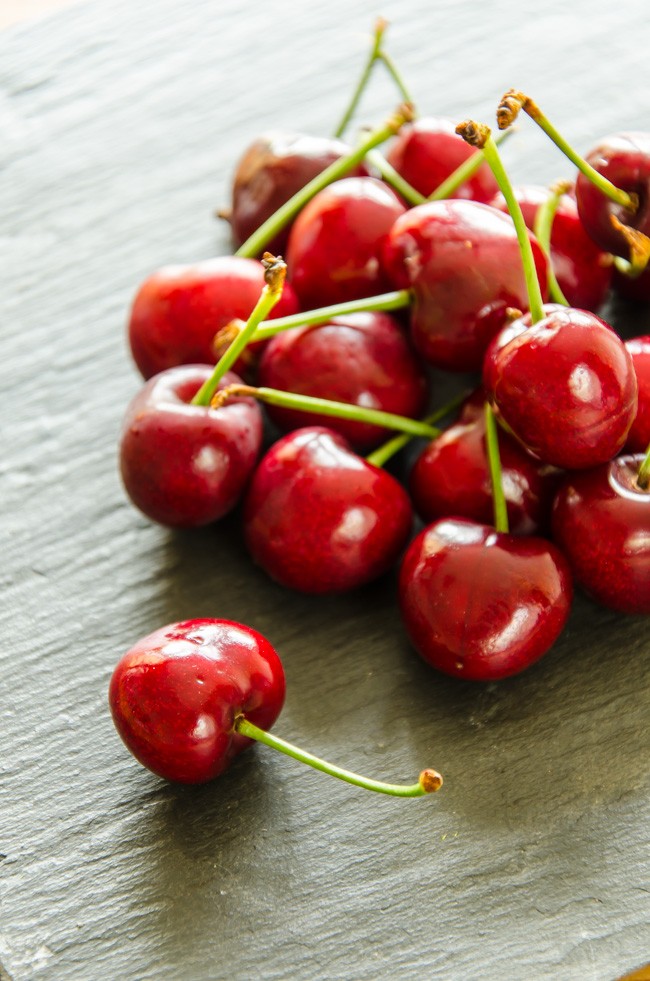 Have I ever mentioned that cherries are my favourite fruit? Well you know now; they are. I don't mind how they come and even artificial cherry flavourings and sweeties are fine by me. Tart sour dried cherries have got to be my absolute favourite but since finding them in Seattle, I have not found any in this country that are quite as sour and tangy. Anyone found any? I am willing to be a taster for them!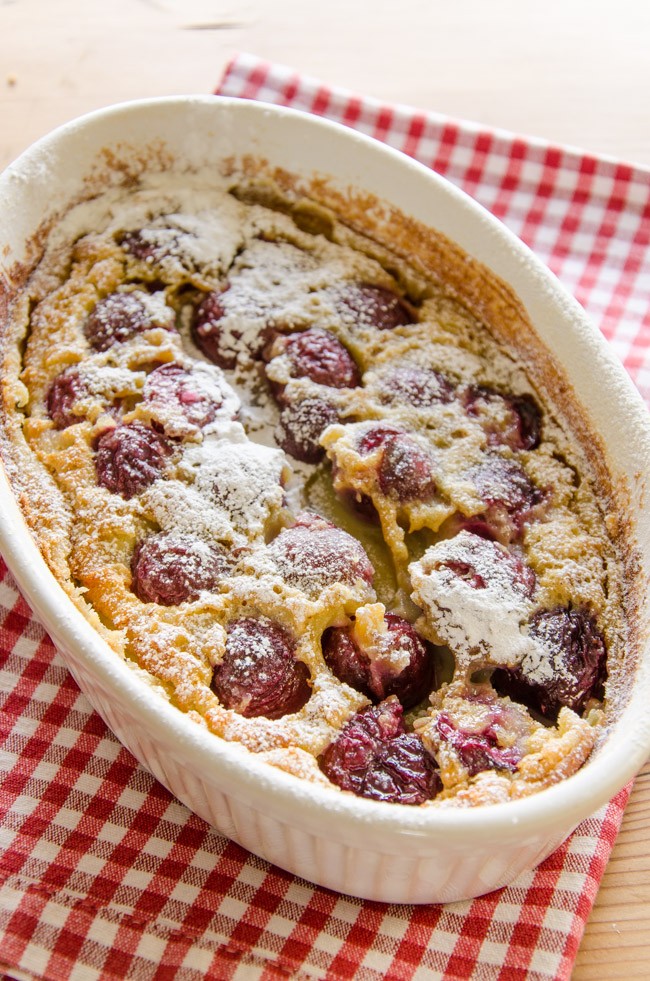 Recipe adapted from Raymond Blanc 'Foolproof French Cookery'. You can substitute other fruit for the cherries – I made a very tasty fig clafouti last weekend (substitute almond essence for the vanilla extract).
Cherry Clafouti
500g fresh cherries, stoned 2 tablespoon caster sugar 2 tablespoon kirsch   100g plain flour a pinch a salt 3 whole eggs plus extra yolk 6 tablespoon caster sugar (about 75g) 1/2 teaspoon natural vanilla extract 400ml milk/cream mixture (whatever you have in the fridge) 75g unsalted butter   Mix the cherries with the sugar and kirsch and set aside for a couple of hours for the flavours to intensify. Prepare the baking dish (china or cast iron, about 20cm diameter, 5cm deep) by rubbing generously with butter and then sprinkling in some caster sugar to form a lovely crush on the clafouti. Preheat the oven to 180 ºC/fan 160 ºC. Make the batter by putting the flour and salt in a large bowl, make a well in the centre and add the eggs, sugar and vanilla. With a whisk, slowly incorporate the flour into the egg mixture until smooth. Pour in the milk/cream. Alternatively use a hand blender to mix. Melt the butter (microwave is easiest) and then beat into the batter. Mix the cherries and any juices into the batter and pour the whole lot into the baking dish. Bake for 30-35 minutes until just set. Serve warm or cool but not hot or ice cold from the fridge.