I always have lemons in my fruit bowl. Their zest and/or juice flavours and complements a huge range of dishes from around the world, sweet or savoury. You can probably tell from the number of lemon recipes on this blog that I am a lemon fan. Added to a simple sponge mixture, the zest lifts the cake to heavenly levels and a lemon juice and sugar drizzle ensures the cake is always moist to the last slice with a scrumptious crunchy sugar crust. Plus I enjoy looking at their sunny brightness in the fruit bowl.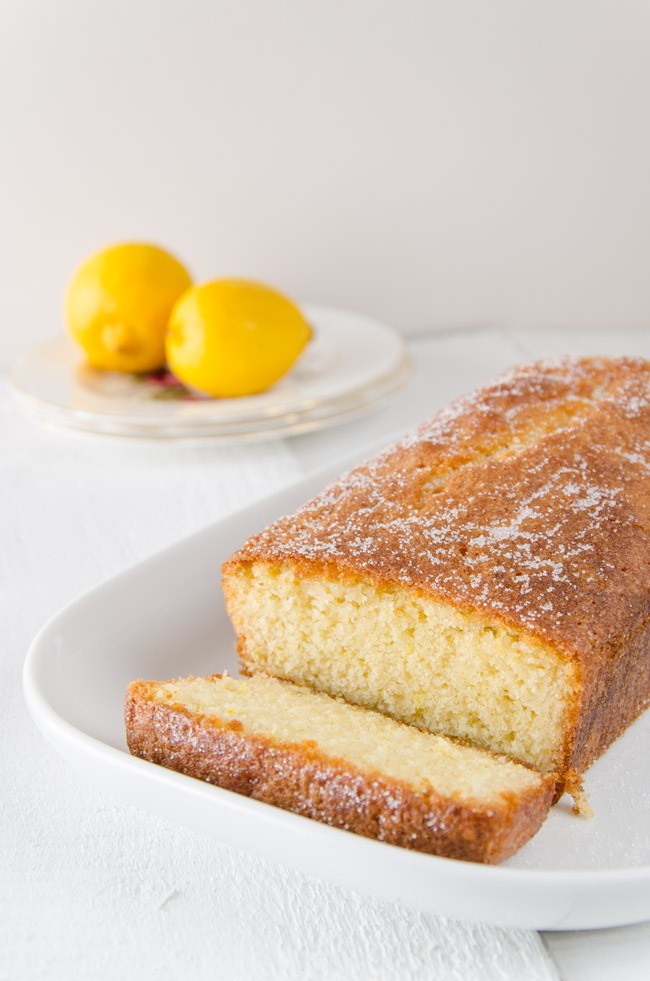 I can't remember where this recipe came from; it is hand written in my recipe collection book in amongst other recipes written when I was a student. I am sure it is the kind of recipe found on the side of a bag of flour or tub of baking powder. And it is so simple, it can be put together while cooking 'proper' dinner, not that I against having cake for dinner!
Luscious Lemon Drizzle Cake
125g soft margarine 175g caster sugar 175g self-raising flour pinch of salt 1/2 teaspoon baking powder 4 tablespoons milk 3 medium eggs grated rind of 1 lemon   Syrup – 3 tablespoon fresh lemon juice             – 3 rounded tablespoon icing sugar   Set the oven to 180 ºC/fan 160 ºC. Grease and line a 2lb loaf tin. Cream the margarine and sugar until light and fluffy. Crack the eggs over the top and sift over the flour, salt and baking powder. Add the lemon rind and milk. On low speed with a hand mixer, mix until well mixed but do the last bit by hand to ensure it is not over mixed. Pour in the prepared tin, smooth the top and bake in the preheated oven for 40-45 minutes until firm and an inserted skewer comes out clean. Mix the syrup ingredients together and pour over the cake as soon as it comes out of the oven and is still warm. Leave to cool totally in the tin.