This recipe makes wonderful use of the windfall apples that are plentiful at this time of year. These are apples that are ugly with blemishes, or slightly bruised from falling off or being picked, and not suitable for storage. I made this recipe with apples I picked from a hedgerow tree which is on my drive to work. The apples are crisp, juicy and sweet and very similar to a Golden Delicious but not at all fluffy in texture like the worst of the ones in the supermarket. Unfortunately we didn't gather enough this year for it to be worth making cider so I used some of last years very fine cider to add to this cake. Everywhere was telling me that this was a bumper year for apples; it wasn't for me. We have 5 bottles of last year's cider left so when they are drunk (and always savoured), I will have to resort to buying some. Oh well, hopefully I can find a local supply of Mill Whites Rum Cask cider – lovely!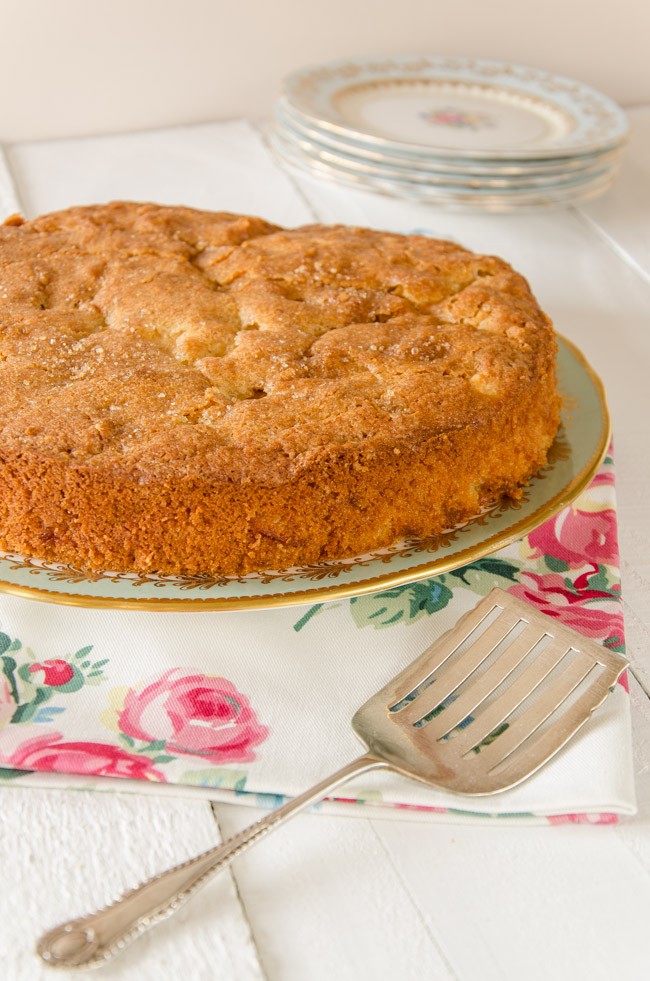 This recipe is taken from 'The Great British Book of Baking' by Linda Collister. This cake doesn't keep very well because it is very moist so eat up! It is absolutely delicious warm, served with cream/custard/ice cream or all three if you are of that persuasion. The lovely appley chunks are counter balanced by the tang of the cider in the background – you are going to love it!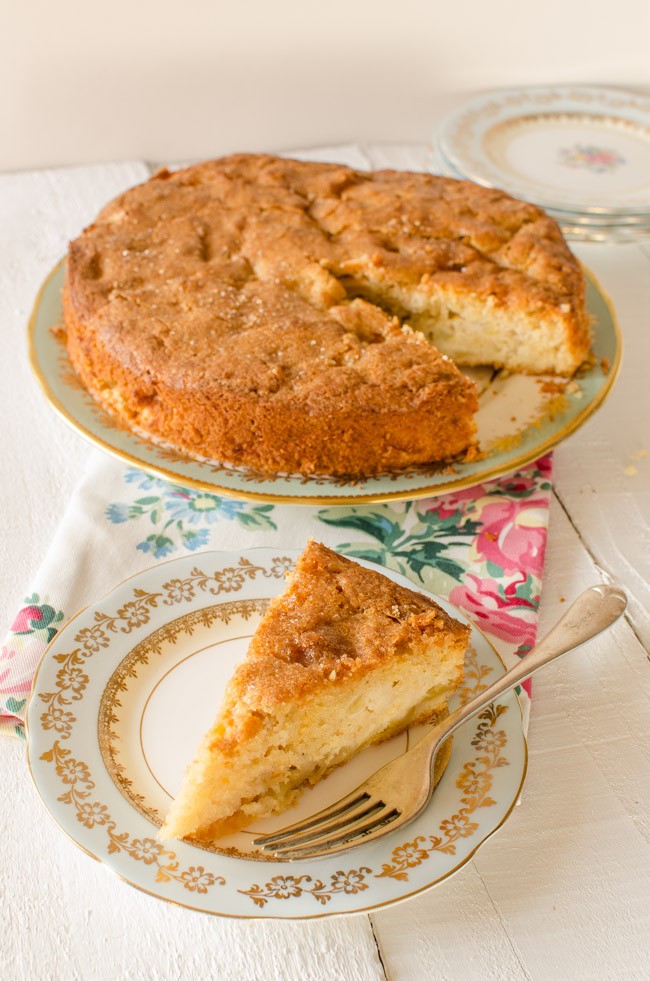 Cider Apple Cake
175g soft unsalted butter 175g light brown sugar 3 medium eggs, at room temperature 250g self-raising flour 100ml cider about 500g tart eating apples, peeled, cored and diced 2 tablespoons of demerara sugar or flaked almonds, for sprinkling   Grease a 23cm springform tin and line the base with greaseproof paper. Preheat the oven to 180 ºC/ fan 160 ºC. Cream the butter and sugar in a large bowl until light and fluffy. Beat the eggs and add gradually to this. If it looks like it is curdling then add a spoonful of the flour.  Sift over the rest of the flour and fold in gently. Add the cider and apples and mix well until thoroughly combined. Spoon the mixture into the prepared tin, level the top and sprinkle over the demerara sugar or flaked almonds. Bake in the preheated oven for 45 minutes to an hour – it is ready when a skewer comes out clean. Cool in the tin for 10-15 minutes then completely cool on a wire rack or eat while warm.